Skip to Content
Porcelain Bridges in Bellevue, WA
At Lifetime Smiles, we are able to place porcelain bridges at our office in Bellevue, WA. Dental bridges have traditionally been a top choice for replacing missing teeth. With the widespread use of dental implants, more options are now available to bridge gaps in your smile. Aesthetic, customized porcelains, engineered into a bridge can be designed to eliminate spaces of every size. These bridges serve both a practical and cosmetic function for the patient. Not only are they strong, but they look amazing.
As part of our commitment to compassionate dental care, we work hard to provide lasting solutions for our patients when it comes to tooth replacement, whether it's one or several teeth that need to be addressed. Bridges are a practical choice for those who need to fill in larger gaps in their smile.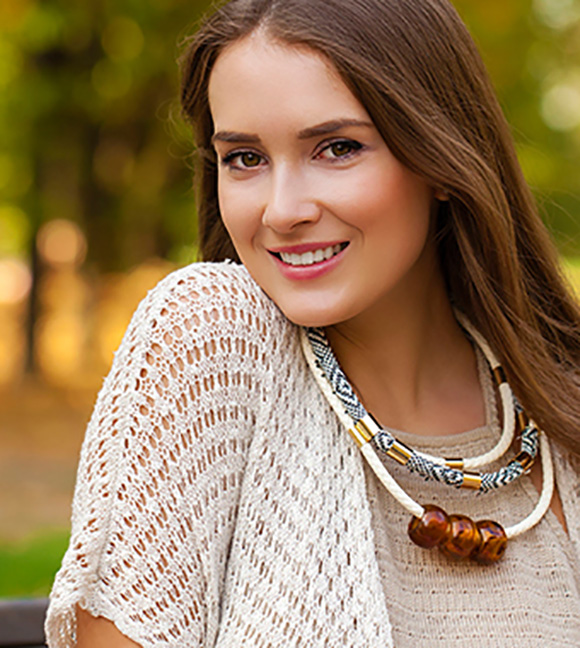 Supporting Your Bridge
Whenever you cruise across a bridge over the water, you're being supported by the same principles that hold a dental bridge. Critical stabilization on each side helps bear the load, year after year. Teeth on either side of a space support a replacement tooth engineered from durable materials and glued into place. While this often serves for many years, the load-bearing teeth may deteriorate after thousands of chewing cycles. In some cases, this leads to more missing teeth. This is something that can happen when the supporting teeth are crowns.
In many cases, adding dental implants to either side of your bridge will offer a better alternative, eliminating stress from the chewing system. When carefully placed in the bone of empty spaces, they mimic the roots of teeth. They bear the load that the natural teeth used to hold, sparing the neighboring teeth from excessive forces. In some cases, two implants may be used to build a bridge spanning from one solid titanium piece to another. Although the planning becomes more complicated with larger spaces, Dr. Beke knows how to bring the puzzle pieces together to fit any scenario. Regardless of the scope of your treatment, the steps are similar to deliver a functional, brilliant smile.
Porcelain Bridges
We like to recommend porcelain bridges for patients who are looking for a combination of sturdy support and cosmetic improvement. Bridges made from this material mimic the look of natural teeth so effectively that you can't tell they are a durable dental bridge. Although there are other types of bridges available, none of them are able to match the seamless appearance that porcelain provides in terms of appearance.
Lifetime Smiles has helped many patients in the Bellevue, WA area restore their smile using the latest dental technology, and we plan to help many more. If you would like to learn more about porcelain bridges, contact our office to schedule a consultation. We'll be happy to talk to you about the process and see if this type of bridge may be the right choice for your unique situation. If not, we can always recommend other options.

A Healthy, Beautiful Smile Awaits – Begin Your Journey with Us Today!