Skip to Content
Dental Exams & Digital X-Rays
Preventive Dental Exams in Bellevue, WA
Lifetime Smiles is the place to go for quality dental exams in the Bellevue, WA area. Our office is fully equipped with digital X-rays, high-tech cleaning equipment, and skilled dental caregivers who care about your oral health. We are able to address all your general dentistry needs here at our state-of-the-art facility, and we strive to make sure you are comfortable every step of the way.
We provide a range of cleaning and care services during our dental exams, including a thorough cleaning and plaque removal, a check of your enamel and gums, and an examination of your overall oral health. Dental exams also provide us with some time to talk with you about how to care for your teeth at home. We are always happy to show you proper brushing and flossing techniques, recommend quality dental care products, and answer any questions you may have about taking care of your teeth.
Preventive Care for Your Oral Health
Your oral health is tied to your overall health, so it's important to make sure you have any dental issues addressed as quickly as possible. Besides doing your part by brushing, flossing, and other home care methods, getting professional help for any dental issues you may be experiencing is a smart move. Finding them before they become a problem is extremely beneficial.
Preventive care is the key when it comes to the health of your teeth and gums. At the core of that prevention is regular dental exams, which give us the opportunity to catch any minor problems before they become costly and/or painful. We use digital X-rays to get an up-close look at all the structures in your mouth, and these allow us to see things we wouldn't be able to find with a regular exam.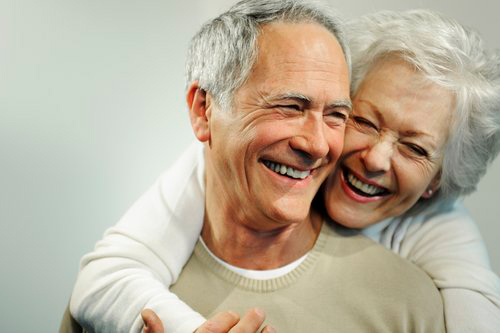 Digital X-Rays
At Lifetime Smiles, we use digital X-rays to provide us with a more in-depth look at your overall oral health. This type of imaging has many benefits, including reduced radiation exposure, faster processing time, and much more. Being able to X-ray your teeth allows us to spot cavities while they are still extremely tiny. It also lets us keep an eye on the state of your teeth in terms of any other issues that may be cropping up. When it comes to preventive care, these X-rays are among our best tools.
Your Consultation
At the conclusion of every dental exam, the dentist will sit down with you and talk about what they observed during their time with you. If there are no issues, we'll just talk about the best time for you to come in for your next exam. If we find any problems, we'll discuss them with you, along with any suggestions we have for treatment. Our goal is to make sure you fully understand the current state of your oral health and that you have the tools needed to take care of your teeth and gums.

A Healthy, Beautiful Smile Awaits – Begin Your Journey with Us Today!