Skip to Content
Cosmetic and Restorative Dentistry in Bellevue, WA
Utilizing the Most Advanced Technologies to Restore Your Smile!
At Lifetime Smiles, we handle all kinds of cosmetic dentistry services at our office in Bellevue, WA—ranging from veneers to implants! If you've always wanted to improve the look of your smile, we can help. There are many different techniques that can be used to address missing, chipped, or discolored teeth, and we are experienced in nearly all of them. Our office is known for high-quality cosmetic dentistry, and we would love to help you achieve a beautiful, healthy smile.
Smiles matter—probably more than we realize. Volumes of research confirm the influential role of smiles in our relationships, as well as our self-esteem. Corrective dentistry can help give you confidence. If you're confident, you smile more. If you smile more, you feel more confident. But what if you don't want to flash your smile because you're embarrassed by bad teeth? We love working with patients to fix those things they don't like about their smiles, and we take pride in the results.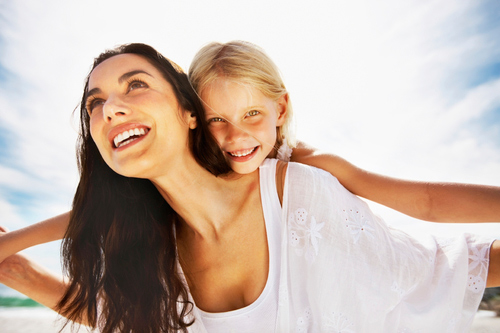 Uses for Cosmetic Dentistry Techniques
Lifetime Smiles uses cosmetic dentistry to address various tooth issues, ranging from small-scale work to complete overhauls. We can work with you to do any or all of the following:
Repair cracks or fractures
Fill gaps between teeth
Reshape teeth
Replace old metallic restorations, such as fillings and crowns
If you are unhappy with the way your teeth look, don't just give up on them. Let us sit down with you and see what can be done to restore your smile or improve the look of your teeth. We have the experience needed to create some pretty amazing results! We have helped many people address a wide range of problems and feel good about their smiles once again.
Our Cosmetic Dentistry Services in Bellevue, WA
Choosing a cosmetic dentistry service that will meet your needs is a big step toward improving your smile. Not every technique is right for every patient, so we recommend a consultation with our dentist as a way to dial in the right method for your unique needs. Some of the procedures we offer include:
Porcelain Veneers – Veneers are a thin layer of porcelain that we fit over the outside of your tooth to improve its appearance.
Whitening – Teeth whitening brightens your smile and lightens discolored teeth for a better overall appearance.
Onlays – Porcelain onlays provide extra reinforcement without the need for a full crown. They are bonded into place.
Same-Day Porcelain Crowns – Today's dental technology allows us to do same-day crowns for you in the office. Ours are made of porcelain for a seamless, natural appearance.
Gum Contouring – Gentle re-shaping of the gum tissue can sometimes improve the look of your smile.
Composite Fillings – Fix chips or cavities in your teeth without drawing attention to the repair with our fillings. Composite materials match the color of your tooth.
Feel free to contact our office to schedule an appointment to discuss any of our cosmetic dentistry procedures.

A Healthy, Beautiful Smile Awaits – Begin Your Journey with Us Today!