Skip to Content
Dental Onlays in Bellevue, WA
We Can Improve the Look and Function of Your Teeth
The look and function of your teeth are directly related to your overall health and confidence, so it is important to maintain good oral healthcare. If you need to repair damage to your teeth or address tooth decay, visit Lifetime Smiles in Bellevue, WA for restorative dentistry solutions. Among our specialties are dental onlays. These innovative alternatives to traditional metal fillings can repair damage, protect against further decay, and rejuvenate your appearance. We have been serving patients throughout the area for years, and we are confident we can help you achieve the smile of your dreams. Call us today to learn more about dental onlays.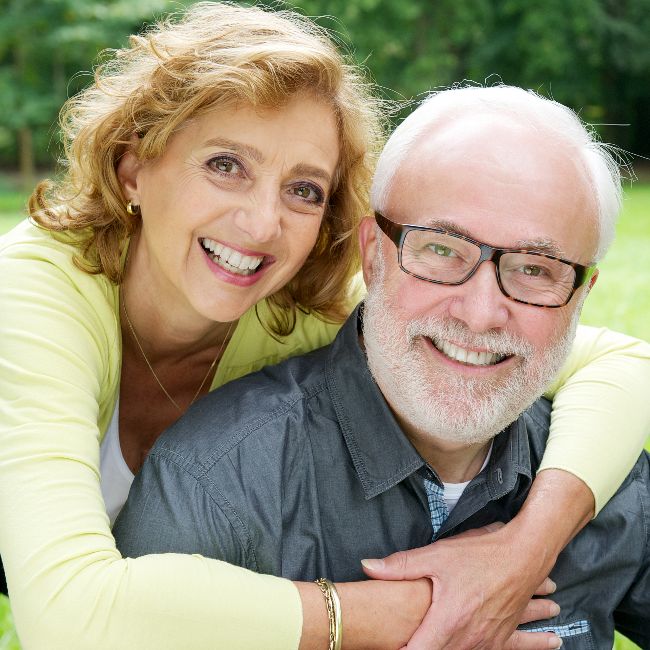 What Are Dental Onlays?
Dental onlays are large, restorative dentistry solutions capable of covering more than one cusp at a time. They are ideal for repairing and protecting teeth that have experienced moderate decay because they can cover both sides of a tooth as well as its entire biting surface. Dental onlays come in a variety of materials, including composite resin, porcelain, and gold. They are stronger than traditional fillings and are preferable to crowns because they require less enamel removal.
The Differences Between Onlays and Inlays
Dental inlays are similar restorative dentistry solutions. However, they cover a smaller surface area than their counterparts. Like a traditional filling, inlays are applied inside a tooth's cusps to repair and protect the area. As with dental onlays, inlays will improve a tooth's strength and appearance, resulting in a healthier smile.
Why You May Need Dental Onlays
Patients visit Lifetime Smiles to receive dental onlays for a variety of reasons. If you want to improve your smile's look and feel, schedule an appointment with Dr. Michael Beke to determine if dental onlays are right for you. We recommend this long-lasting solution if you want to:
Brighten Your Smile – We provide options that resemble your tooth's natural color to restore its beauty despite decay.
Extend Your Teeth's Lifespan – Dental onlays can increase your tooth's strength by up to 75%, thus improving its durability.
Enhance Oral Health – Our team will cement your dental onlay to your existing tooth, creating a perfect seal against bacteria and infections.
Eliminate Worries Associated with Fillings – Traditional fillings can expand and contract over time, reducing their efficiency. You will not have that problem with dental onlays.
Avoid Future Problems – If you ignore tooth decay or damage, you will be vulnerable to costly issues in the future.
How We Apply Onlays
The dental onlay procedure will take more than one appointment. During your first visit, we will administer anesthesia before thoroughly cleaning your tooth and removing any decay. Next, we will take a detailed impression of the tooth. We will use this impression to create a dental onlay that fits the damaged area perfectly. After the onlay has been created to your exact specifications, we will schedule a second appointment to check its fit and make any adjustments, if needed. Finally, we will use a powerful bonding agent to apply the dental onlay to your tooth.
What to Know Following Your Dental Onlay Procedure
After onlay placement, we recommend avoiding crunchy or sticky foods for at least 24 hours so that the cement can fully bond. You may notice a sensitivity to hot or cold foods, but that will dissipate after a few days. To ensure long-lasting results, maintain a regular oral healthcare routine that includes brushing and flossing multiple times per day.
Why You Should Choose Lifetime Smiles
Lifetime Smiles offers state-of-the-art dental care to patients from Bellevue, WA, and the surrounding area. A significant component of our commitment to delivering innovative solutions is undergoing continuing education. We strive to remain abreast of all the latest techniques and procedures to ensure your comfort and oral health. At our welcoming dental clinic, you will always receive compassionate care from a team dedicated to your oral health and well-being.
Contact Lifetime Smiles for Dental Onlays Today
We know you want to flash a friendly smile when you are with friends and colleagues. If tooth damage or decay makes you hesitant to do so, let the team at Lifetime Smiles help. We offer a wide range of general and cosmetic dentistry services. Among our specialties is performing dental onlay procedures to improve the look and function of our patients' teeth. Contact us today to request an appointment.

A Healthy, Beautiful Smile Awaits – Begin Your Journey with Us Today!