Skip to Content
First Visit Expectations
If you're like most patients you appreciate being informed before arriving at the dentist. Below is an overview of what you can expect when visiting Lifetime Smiles.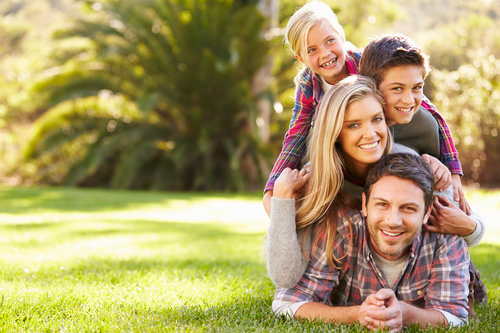 Let's Get to Know Each Other
Your first visit is not only about our team getting to know you, but also about you getting to know our team. In the time we spend together, we encourage you to ask questions, express your concerns, and share with us anything you want us to know to help make your care as individual as you are.
Part of getting to know you and providing safe, personalized support involves reviewing your medical history. Certain medical conditions and medications and can influence your treatment protocols – so you will be asked to provide a list of your medications.
Next, a series of x-rays will be taken to complete a comprehensive exam of your teeth, gums, mouth, and jaw, including a non-invasive oral cancer screening.
Your initial visit is an information-gathering appointment for you and our team. You will not have your teeth cleaned during this visit.
You're in Great Hands
And if you haven't been to a dentist in a long while, please don't fear. You've made an important decision – no need to feel guilty!
Once your entire exam is completed, Dr. Beke will talk with you about his findings. Together you can create an effective treatment plan that best meets your dental health and personal requirements. We can prioritize and stagger your treatments to give you the smile you need in a timeframe you can afford.
Finally, we want you to know we will go above and beyond to make you feel relaxed and safe. Not only is your physical comfort important to us, but your emotional comfort as well. So, come in, recline, and unwind – you're in great hands.
Patient Testimonials
Fantastic dentist, dental staff and office staff. I have gone to this practice for over 20 years and many of the staff are the same. Great people!
It is always great to be taking care of by kind and thoughtful staff... they do their best to make you comfortable and to have a good experience! I appreciate their professional and kind attitude toward working with insurances and financial situations and prioritizing treatments.
Dr Beke is the best!!! Patient and he really care about my comfort, I can say just the best technique for the anesthesia Never feel anything!!! Great team and great conversation with all of them, feel like I'm in my house talking with my family!!!! Great job guys!!!!!
I used to dislike going to the dentist but now I don't mind it at all. I know that my questions will be answered, and most importantly advice on how to best take care of my dental hygiene. I appreciate the personal and business philosophy that Lifetime Smiles provides. Thank you Dr. Beke and staff for all that you do to make dental cleanings enjoyable!
The staff at Lifetime Smiles are efficient, proficient, kind, gentle, thoughtful and caring. Dr. Beke doesn't rush, he takes his time and you feel well cared for during any interaction with him and his staff.
A Healthy, Beautiful Smile Awaits – Begin Your Journey with Us Today!
Lifetime Smiles, 156th Avenue Southeast, Bellevue, WA, USA