Skip to Content
Your Source for Quality Dental Care
Using the Latest Advanced Dental Technologies
Lifetime Smiles provides high-quality dental care for all our patients in the Bellevue area. If you're looking for a reliable, experienced family dentistry office, contact us for an appointment today. Our staff is friendly and welcoming, and you'll receive compassionate care from our knowledgeable dental professionals. We strive to provide you with dentistry that uses the latest technology to help make sure all your oral health care needs are being met when you visit us for an exam or treatment. This commitment to informed, comfortable dentistry is one of the things that sets us apart in this field. We are able to provide better care to our patients with less long-term costs to them.
Our attentive dental staff tries to do everything possible to anticipate your needs when you visit us, and we are always adding new touches to our service model. Families return to us again and again because they see the difference it makes in our service. We hope to be able to show you this difference in person!
Our Dental Services
At Lifetime Smiles, we offer a full selection of dental services to patients we work within the Bellevue region. Please let us know if we can help you with any of the following:
General Dentistry
Lifetimes Smiles provides everything you need for general dentistry care. This includes things such as dental exams, oral health care education, digital X-rays, and more. We also handle fillings and root canals.
Sedation Dentistry
Lifetime Smiles practices sedation dentistry for your comfort and convenience. Please let us know if you're interested in learning more about how this can make your visits more comfortable.
Cosmetic Dentistry
Our cosmetic dentistry services include veneers, teeth whitening, same-day dental crowns, and onlays. We work hard to make sure your smile looks its best!
Family Dentistry
Our practice includes patients of all ages, and our team loves helping kids grow into healthy adults.
Tooth Extractions / Preservation
If you need to have a tooth pulled, we can do this for you and keep you comfortable throughout the process. We also offer tooth preservation services and try to save your natural teeth whenever we can.
Tooth Replacement
From dental implants to porcelain bridges, we are able to work with you to address any tooth-replacement needs you may have. We can even match the natural shade of your teeth with our restorative work.
Cleaning & Prevention
Our teeth cleaning and preventive dentistry services will help you keep your oral health in the very best shape possible. Our goal is always to keep you from developing any issues in the first place whenever possible.
Same-Day Dental Crowns
We understand that getting a crown may seem like an involved experience, but at Lifetime Smiles, we offer same-day solutions for patients who are in need of this type of dental repair.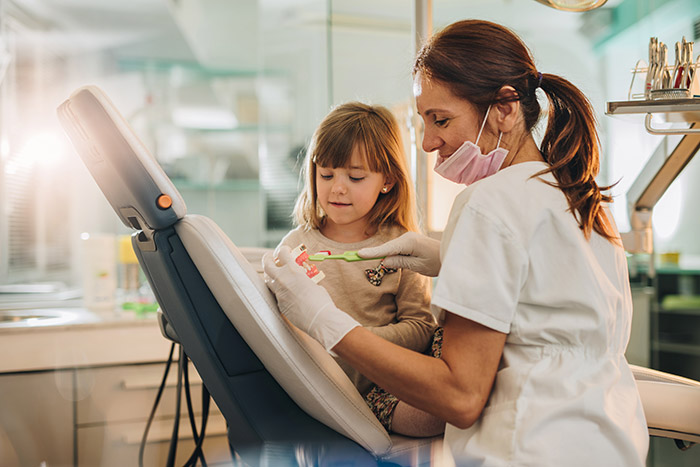 Advanced Dental Equipment
A dentist is only as good as the equipment that serves him/her, which is why we regularly invest in new technology for our office. We believe providing dental care is best done with high-quality tools, so we make sure we have them on hand for use in our practice. From our X-ray machine to our in-house dental crown equipment, we use some of the very best pieces available to make sure you are well served.
When it comes to dental, ingredients matter. We spend a lot of time researching the dental equipment we invest in to ensure that we not only get amazing results for our patients in the short-term but to ensure we are able to save our patients time, money, extra visits to the office and treatments in the long-term.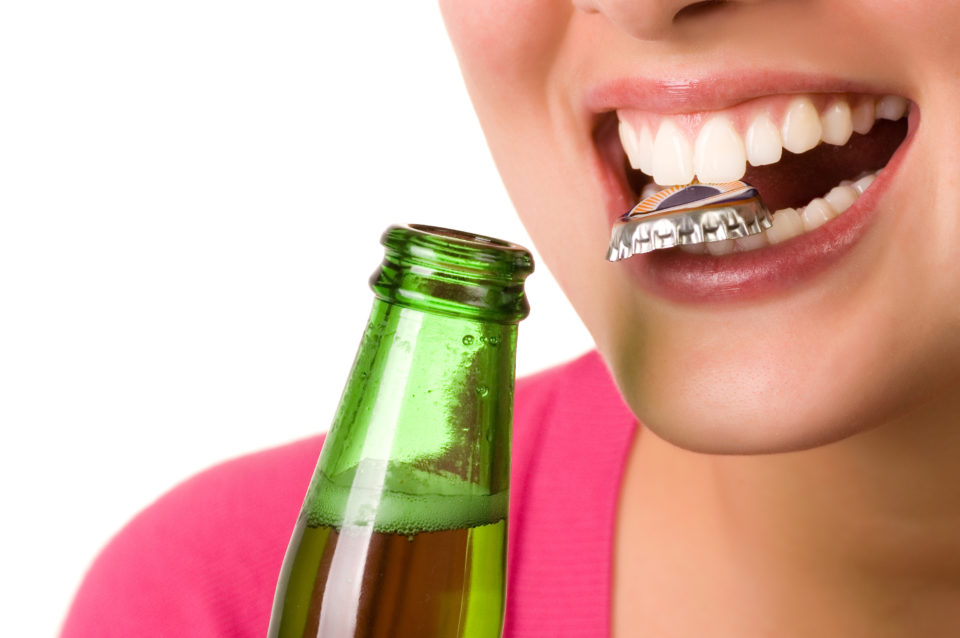 Emergency Dentistry
Emergencies happen and we want to be there for you! If you are experiencing painful dental issues give us a call. We leave room in our schedule to accommodate emergency dental patients and usually can get you in on the same day you call during our normal practice hours Monday-Thursday and by appointment on Saturday.
At Lifetime Smiles in Bellevue, we provide emergency dental care that helps to restore a tooth that sustains damage from an accident or infection. Our team provides the same type of services that you can receive during a traditional dental visit. The two most common issues that we address during emergency dental visits are tooth damage and toothaches.
Patient Testimonials
I was referred to this dentist a few months ago. After visiting them a few times now (exam, cleaning, cavity fill) I am blown away with how great Dr. Beke and staff have taken care of me. Every person here is super friendly and truly seem to care. They even offer neck pillows, blankets and even headphones (even if you have a newer iPhone) which is something I never was offered at my previous two dentists.
Dr. Bekke and his team of professionals are a delight. I've recently had to have two crowns and the whole process was made simple and as much a delight as it could possibly be. From the office and support staff to the dental hygienists and assistants to Dr. Bekke himself, I've found all of the people here to be people you enjoy being around.
Amazing care and modern technology used in providing leading edge dental care. Their staff is caring, excellent, respectful and professional.
Dr Michael called me himself on Saturday to find out what I needed. He then fitted me in eventhough he was fully booked. He walked through the procedure and did a great job with my temporary bridge. To make it easier to find them, the offices are directly across the road from the Bellevue State Troopers building.
Our family has used this practice for over 20 years. The staff is professional and friendly. Procedures are explained clearly and state of the art equipment is used to offer first rate dental services. You won't be disappointed.
Best care my teeth have had. No pain and attention to details that do really matter. And there's a human connection. My wife's brother visiting us from CA, had a major dental failure while spending the summer with us (to escape the heat!) This team took him in, in an emergency, worked with his limited financing and gave him incredibly personal care. Never been so impressed.
A Healthy, Beautiful Smile Awaits – Begin Your Journey with Us Today!