Skip to Content
Composite Dental Fillings for Patients in Bellevue, WA
Natural-Looking Composite Tooth Fillings by Lifetime Smiles
Lifetime Smiles offers comprehensive dental services for patients of all ages in Bellevue, WA, including natural-looking composite tooth fillings. We are committed to providing the latest and most advanced technology to ensure that everyone has access to the dental care they need. Composite fillings are an affordable option to fix broken teeth or gaps in between them. They're also a great choice to fill cavities on the front teeth if the appearance of metal fillings makes a patient self-conscious. We understand that every set of teeth and situation are unique. For this reason, we work hard to provide a solution you're delighted with, just like the rest of our satisfied customers.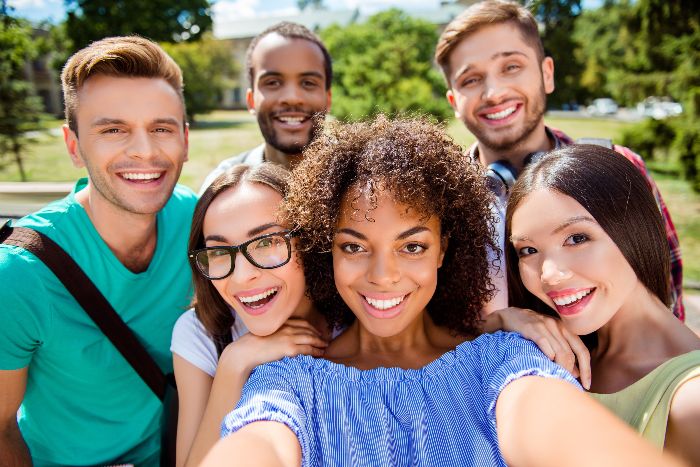 What Are Composite Fillings
Composite fillings are tooth-colored fillings made of resin. Since their shade closely resembles natural teeth, they're inconspicuous. So, when people who have a composite resin filling flash a smile, laugh or speak, the filling is much less noticeable. They can be used on the front and back teeth and are perfect for mid to medium-sized fillings. Composites are very flexible and can bond directly with the tooth's surface. This means that there is less drilling involved, and we can preserve more of the natural tooth. The majority of composite fillings can be completed in one appointment.
Why Should I Consider Composite Fillings?
If you have a cavity or fractured tooth, it's critical to have it appropriately treated by a licensed dentist and hygienists like the team at Lifetime Smiles. If a cavity is left unfilled, the decay will continue affecting the tooth, causing more discomfort and dental issues. To protect the tooth, our team will remove the decayed portion, clean the area, and place the composite resin filling in the cavity, restoring the tooth's original shape and function. This method is an excellent alternative to traditional metal fillings, especially if it is placed in a visible area near the front of the mouth.
Common Reasons for Composite Tooth Fillings
Composite fillings aren't limited to cavities caused by sugary foods. They are a beneficial and affordable option for common cosmetic dentistry fixes as well. If you're not happy with the appearance of your teeth or have suffered tooth damaged from an accident, ask us about options to improve your smile. We use composite fillings on patients' teeth to treat:
Decay
Cracks
Fractures
Spaces in between teeth
Worn-down teeth
Why Choose Us
Your smile is meant to last a lifetime, and with proper cleaning and prevention techniques, it should. However, we understand that there are circumstances and life events that affect our health in different ways. We're proud to serve the community with comprehensive dental services for patients of all ages with various needs and dental issues. Our patients choose us because:
Our staff is involved with continuing dental education
We use advanced technology
We accept most major dental insurances
Saturday appointments are available
We provide dentistry for all ages
Our office is a comfortable and safe place
Learn More About Composite Tooth Fillings
If you'd like to find out if composite resin fillings are an option for you, contact us at Lifetime Smiles in Bellevue, WA to schedule an appointment today.

A Healthy, Beautiful Smile Awaits – Begin Your Journey with Us Today!