Skip to Content
Bone Grafting Procedures in Bellevue, WA
Learn About Bone Grafting Surgery
Bone grafting deals with your jawbone health and density. Your jawbone's health is vital to your overall dental health. Additionally, periodontal disease, physical trauma, and bone loss can necessitate a bone graft procedure. The operation strengthens your jawbone to provide adequate support for future teeth replacements, such as implants. At Lifetime Smiles, we conduct this safe and reliable procedure with minimally invasive tools and techniques to replace lost bone and improve your smile. The surgery leads to a quicker recovery time and a lack of other complications. If you're experiencing bone loss or jaw complications, schedule an appointment at our Bellevue dentistry today.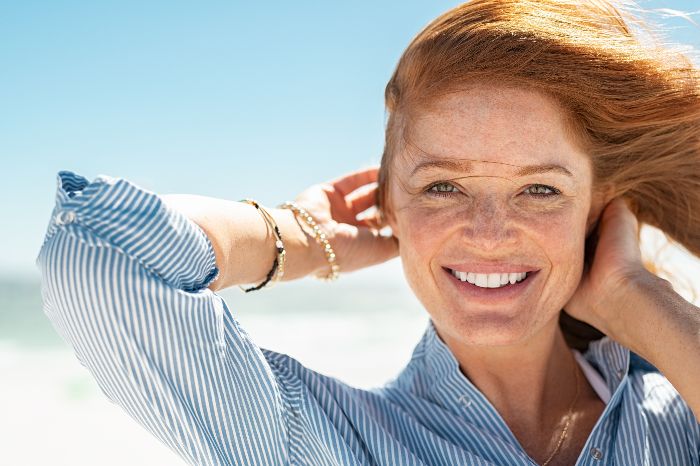 Am I a Candidate for Bone Grafts?
If you have bone loss in your jaw due to oral trauma, losing one or more teeth, or severe gum disease, you may be the right candidate for bone grafting. When you need to remove a tooth, the roots are removed as well, leaving a lack of stimulation to the jawbone. Without the stimulation, the bone starts to deteriorate and dissolve. This results in a lack of support for a dental implant. We conduct bone grafting to preserve the area following an extraction and prepare the jaw for an implant.
What Can I Expect?
The bone grafting experience relies heavily on where the graft is coming from and the amount of grafting your jaw requires. Grafting adds donor tissue to the deteriorated jaw from other bones in your body, such as your hip, shin, or chin. In some situations, the bone may be donated by another person, a bovine, or synthetically created. During your consultation, our periodontist will go over your grafting options and help you choose the method that works best for you.
When it is time to apply the graft, we will start by numbing the area with a local anesthetic. We can also apply general anesthesia to allow you to relax during the procedure. We prepare the area for the bone surgery procedure using ultrasonic technology. Our goal is to prepare and treat your jawbone with minimal impact. We then affix the graft to your jawbone, using proteins and collagen to better assimilate to your jaw. Finally, we suture the incision and allow you time to heal.
What is the Recovery Process?
A bone graft takes a significant amount of time to fully heal. Following your procedure, you may experience swelling and discomfort. We will prescribe pain medication to help and recommend over-the-counter options. Your bone graft will heal and integrate with your jaw in about six to nine months. We'll schedule follow-up appointments to monitor your healing progress. This also helps us determine when it's appropriate to install a dental implant. Your jaw must be strong enough with its newly formed graft to support the restoration.
You won't be alone in your recovery. The team at Lifetime Smiles always has your best interest in mind. We're here for you every step of the way. If you feel discomfort or other side effects, don't hesitate to give us a call. We want to maintain your healing process so we can follow up with a strong, healthy dental implant. Restoring your smile may start with a bone graft, but it's always worth it for teeth you can be proud to show off. Contact us today to schedule your appointment at our Bellevue dental office.

A Healthy, Beautiful Smile Awaits – Begin Your Journey with Us Today!