Skip to Content
Natural Looking Dental Implants in Bellevue, WA
Lifetime Smiles often uses dental implants at our office in Bellevue, WA as a way to replace lost teeth. Not many years ago, losing a tooth left you with few options. While permanent teeth should provide a lifetime of function, it doesn't always end up that way. They may be lost from an accident, deep cavities, or even gum disease. Since teeth begin as a full set, even one missing tooth may disrupt the complex function of chewing, the first step indigestion. As teeth slowly lean and migrate into extra spaces, wear and cracking from excessive forces often create escalating problems.
Call 425-747-4959 today to schedule your appointment!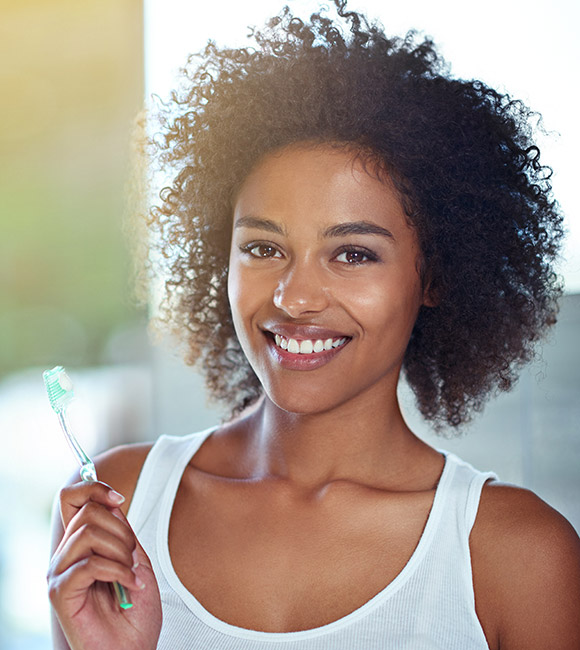 The Benefits of Choosing Dental Implants
Dental implants are becoming an increasingly popular choice, and this is in part due to the fact that they have a number of advantages. Some of these advantages include:
Longevity – dental implants are made to last for many years
Natural appearance – the replacement teeth look like your own
Durability – dental implants are extremely sturdy and hold up well over time
Flexibility – with implants you can eat everything; they function like regular teeth
Easy care – since implants are permanent, there is no worry about slippage or removal
Support – when used to support bridges the implant makes a very strong anchor
Comfort – once placed, dental implants feel just like a natural tooth
Implants Vs. Bridges
When it's time to replace missing teeth, whether it's just one or a full set, several options might be available to you. Dental implants often give you the best opportunity to enjoy normal chewing and a full smile, although all therapeutic possibilities deserve consideration. We know it's not always easy for you to sort through the complicated possibilities. We're here to walk you through the choices and help you make the decision that makes the most sense for your unique situation. Many people opt for implants over bridges, as they tend to be more convenient, as they provide a permanent solution that does not require extra maintenance or care—other than those things you'd do for natural teeth.
To learn more about dental implant costs, or to see if this type of procedure would work well for you, please contact our office. We'll be glad to talk with you about the details.
Why Come to Us for Implants?
At Lifetime Smiles, we will provide you with a customized plan for receiving your dental implant and returning to full dental function. We offer:
State-of-the-art technology to plan your restoration
3D mapping
Models, photographs, and case guides
Experienced implant placement
Comfort care from an expert staff
Specialist care when needed
About Dental Implants
Many patients find the procedure of implant placement easier than they anticipated. Dental implants consist of three basic components:
The implant – this is the portion that goes into the bone
The abutment – this is the connecting piece that ties the implant in with the restoration
The restoration – this is the tooth-shaped portion of the implant
Various types of sedation may fit your comfort level best, so feel free to discuss them with Dr. Beke. Modern dental anesthetic numbs the site, and experienced hands carefully place the implant. A tiny guide hole provides a path for threading a small implant cylinder into place. The sterile piece settles into a precise location, and a smooth cover protects the implant during the healing period. This period usually lasts from 3 to 6 months as implants integrate into your jaw. Most patients experience minimal discomfort after placement, especially compared to tooth removal procedures.

A Healthy, Beautiful Smile Awaits – Begin Your Journey with Us Today!