Skip to Content
Gum Contouring in Bellevue, WA
Why Gum Contouring is Important
Gum contouring is a cosmetic solution that changes the shape of a patient's gums. We have patients visit us for this procedure for multiple reasons. Some individuals have excessive gum tissue, which causes a "gummy" smile or the appearance of short teeth. Others are concerned about their receding gum tissue, which exposes too much of their teeth. But the look of your smile is not the only reason to contour your gums. Our gum contouring procedure also improves oral health by eliminating places where bacteria may accumulate. Therefore, gum contouring can reduce your risk of developing cavities, infections, or periodontal disease.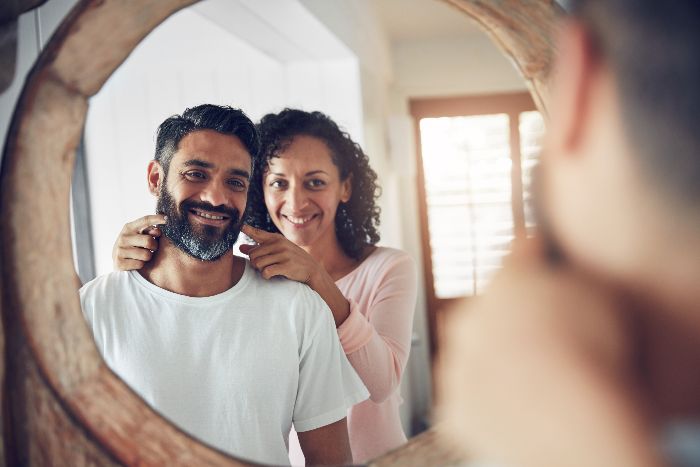 Determining If You Are A Candidate for Gum Reshaping
The team at Lifetime Smiles will be happy to discuss whether you are a good candidate for gum contouring services. We can do this during a special appointment or even when you visit for general dentistry services. Ideal candidates are individuals whose gum tissues appearing in their smile are low or cover too much of the teeth's surface area. If you experience recurring oral infections, you may also want to consider gum contouring.
Understanding the Gum Contouring Process
Our staff will thoroughly explain the process so that you know what to expect during your appointment and can prepare accordingly. We begin each gum contouring procedure by administering anesthesia. This will minimize any discomfort during the process. Next, we will clean and dry your teeth and gums. Once your mouth is ready, we will use state-of-the-art tools and equipment to cut, shape, or graft your gums until a more balanced, aesthetically pleasing gumline is revealed. We complete the process by rinsing your gums so that you can see the results. Many patients only need one appointment to achieve the gums of their dreams.
What to Expect After Your Gum Contouring Procedure
After the procedure, we will provide you with complete instructions about how to handle your recovery. It is normal for gums to be red or swollen for a few days, so we recommend taking anti-inflammatory medication. You may also want to take over-the-counter pain medication to minimize any discomfort. Finally, be careful with what you eat after your gum contouring procedure. It is best to choose soft foods that will not poke or cut your sensitive gums. Maintain a good oral healthcare routine to expedite the healing process.
Why You Should Choose Lifetime Smiles
Lifetime Smiles has been serving patients in Bellevue, WA for years. We use innovative technology and the latest techniques to guarantee the best results possible. Our friendly staff will ensure you are comfortable throughout the gum contouring process and answer any questions you may have. We are committed to providing dentistry solutions that improve our patients' health and confidence. We can even assist with insurance issues to help minimize the financial burden of necessary dental healthcare services.
Contact Lifetime Smiles for Gum Contouring Today
Confidently flashing your smile to a friend or colleague can improve your day and theirs. We want you to be proud of your pearly whites. To help showcase them, Lifetime Smiles offers gum contouring services in Bellevue, WA. Your health and appearance are of utmost importance, so contact us today to request an appointment.

A Healthy, Beautiful Smile Awaits – Begin Your Journey with Us Today!