Skip to Content
Same Day Dental Restoration
Natural-Looking Tooth Restoration in Bellevue, WA
Same-Day Dental Crowns
Let the experienced team at Lifetime Smiles in Bellevue, WA help you restore your smile with our natural-looking porcelain dental crowns – in a single visit!
The benefits of a single visit restoration go beyond saving you time. Your final crown, filling, or veneer will result in a beautiful restoration that will provide the form, fit, and function you deserve. We understand you want the very best dental care possible, and you should, you deserve that. Our team works hard to deliver this to you every single day – and at a fair price.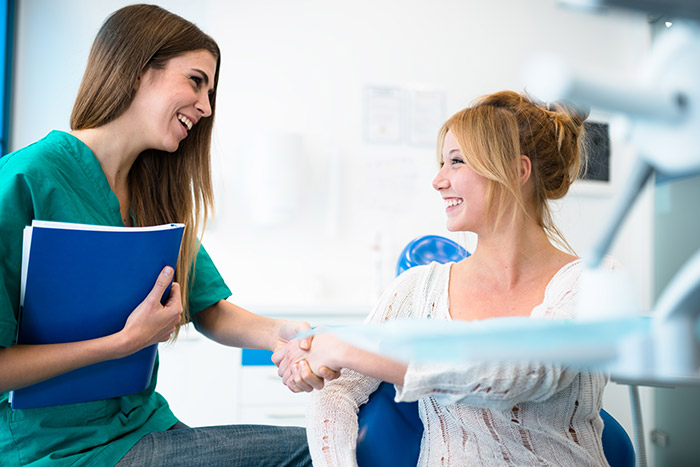 Same-Day Dental Crowns Using E4D
We understand that getting a crown may seem like an involved experience, but at Lifetime Smiles, we offer same-day solutions for patients who are in need of this type of dental repair. We use porcelain same-day E4D crowns, which allow us to provide fast, high-quality repairs using the latest CAD/CAM technology. In the past, crowns were at least a two-step, two-visit process, as the crown had to be made at a separate facility. The E4D crown system lets us make you a custom-fit crown right here at the office.
The E4D process is actually quite simple. Detailed digital images captured by a computer give us the data we need to design your new restoration. Powerful software coupled with our training leads to a crown created from the finest porcelain available, within a few minutes. We bond your new crown firmly into place, and you'll be on your way! We look forward to introducing you to the difference advanced dental techniques make to your experience, and we're happy to answer any questions you may have about the process.
Benefits of Same-Day Dental Crowns
When you need a crown there are two options: traditional lab-made crowns that can takes weeks to complete or same day crowns. Same day crowns are so named because the advanced camera and milling technologies they utilize require only a single trip to the dentist's office to complete as opposed to multiple trips spread out over weeks for traditional crowns. There are many benefits to same-day dental restorations.
Receive a new smile in a single visit!
No need for temporary crowns while you wait for your permanent crown
Saves time and money because you only need to visit the dentist once for a 1-2 hour appointment
More natural tooth is saved which can improve long-term oral health
Strong and durable porcelain crown that is on par with traditional lab-made crowns
Get a natural-look that matches your existing teeth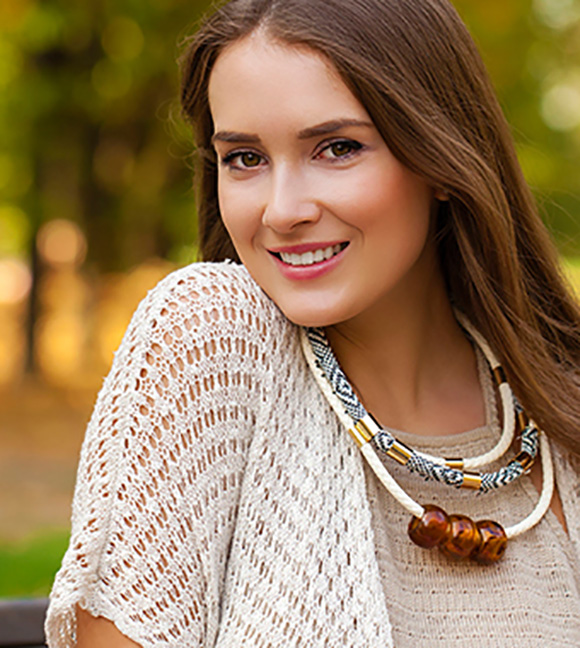 When Dental Crowns Are Needed
There are a number of different situations where dental crowns may be needed. Sometimes teeth undergo significant damage due to cavities, heavy bite forces, trauma, or even normal functioning. If a root canal is needed to salvage a severely compromised nerve, the tooth may be especially fragile. Many situations can leave teeth in danger of loss if treatment is bypassed. Dental crowns, or caps, allow these teeth to be rebuilt and covered.
Not only are most "capped" teeth indistinguishable from natural teeth, but they're also extremely secure and comfortable. Crowns can be crafted to repair a single tooth, to repair multiple teeth (including the entire mouth), or in conjunction with dental implants to fill a space. In fact, when missing teeth enter the equation, special consideration might be given to placing a dental bridge or implants.
We can help you decide which route may be best for your individual situation. Since no two people are alike, we know that customizing treatment for dental care is key in terms of serving the patient well.
Experienced E4D Dentistry
Modern dentistry offers more options than ever to help you restore and maintain an optimal level of health. While the strength and beauty of materials continue to advance, the skill of the practitioner makes a significant difference in every outcome. Dr. Beke focuses on utilizing the best techniques for comprehensive care, returning even the most damaged mouths to full health.
When you come to our office in Bellevue, WA for an E4D crown, you can be sure you are receiving care from qualified, compassionate dentistry professional. All the staff who work on E4D crowns receive ongoing education, and we do a lot of these crowns in-house, so we are very experienced.
E4D technology allows you to benefit from a simplified and convenient approach when needing dental restorations. It transforms the entire process to receive a crown. After your tooth has been prepared, digital impressions are taken. The painless and simple scan does not require the use of a messy, foul-tasting material, perfect for those who have a strong gag reflex or severely damaged teeth. The scan provides highly detailed images that are sent to our in-office CAD/CAM software which we use to create a restoration that will meet your exact needs.
Then we send the information to the milling machine in our office which will cut your crown from a single block of porcelain material. In about an hour, it will be ready to be bonded in place. There is no need for a temporary crown or a second appointment.
FAQs on Dental Crowns
What are the Types of Dental Crowns?
A dental crown is a "cap" placed over a tooth to restore the tooth's shape, size, strength and appearance. There are many materials that can be used to create crowns. We prefer porcelain crowns but the different types of materials that can be used to create crowns include
Metals such as gold, palldium, nickel or chromium
Porcelain fused to metal
All resin
All ceramic or all porcelain
Pressed ceramic
How Long Do Dental Crowns Last?
The lifespan of your dental crown depends on your oral care and mouth-related habits. In general, most crowns last between 5 and 15 years. In order to extend the lifespan of your dental crown we recommend that you avoid such habits like grinding your teeth, clenching your teeth, chewing ice, biting fingernails and using your teeth to open packaging.
Are Dental Crowns Covered by Insurance?
Dental insurance coverage varies according to the type of plan and the level of benefits that you have elected. Some insurance plans may cover all or part of your dental crowns. Because a dental crown can be necessary to maintain good dental health such as supporting a weak tooth or repairing a cracked tooth, it is likely your dental insurance will cover a dental crown. If a crown is needed for cosmetic reasons it may not be covered. We recommend contacting your dental insurance company to know your exact benefits regarding dental crown coverage.
How Do I Care for My Dental Crown?
If you want to ensure your dental crowns longevity, it's important to care for it properly. We recommend brushing and flossing the crown three times a day. Since crowned teeth may be prone to increased sensitivity, using products designed for sensitive teeth and remaining mindful of how the individual tooth responds to cold and heat may result in greater consumer satisfaction.

A Healthy, Beautiful Smile Awaits – Begin Your Journey with Us Today!
Lifetime Smiles, 156th Avenue Southeast, Bellevue, WA, USA